Who is Using Remote Control for PCs™?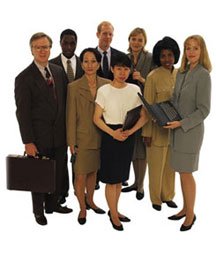 Digital Design Ltd.'s software is used by countless individuals, small to medium sized companies, and many large corporations and government departments around the world.

The proud owners of our software include:
Presidents, Vice-Presidents, CEOs, Divisional Managers, and Group Managers

Executive Assistants

Marketing Managers

Recruitment Agencies

Managers of Hotels and Cruise Lines

Attorneys

Engineers

Newspaper Editors

University Admission Directors

and even Film Producers!
Users of our products can be found in companies and organizations such as:
3M Corp.
Agilent Technologies
Allergan Inc.
American Cancer Society
American Express
Bank of America
Billy Graham Evangelistic Association
Bose
BP International
Bristol-Myers Squibb
BT International Ltd.
Chevron Texaco
Citi Group
Colgate-Palmolive
Credit Suisse
Delta Connection Academy Inc.
Deutsche Bank Securities
DHL
DuPont
E! Entertainment Television
Eastman Kodak
Eli Lilly & Company
EMC Corporation
Ericsson
Ernst & Young
Exxon Mobil
Ford Motor Company
GE Medical Systems
General Dynamics
Gucci
Halliburton
Hecht's
Hewlett-Packard
Honeywell International
IATA
IBM Corp.
Intel

Johnson & Johnson
JP Morgan Chase
Lockheed-Martin
MasterCard
Merrill Lynch
MIT
Motorola
Nissan North America
Oracle
P&O Ports Limited
PepsiCo International
Pfizer Inc.
Price Waterhouse Coopers
Raytheon
Roche
Rockwell
Rolex
SAIC
Samsonite Corporation
Scholle Corporation
Shell Chemical Co.
State Farm Insurance
Symantec
Boeing
The Washington Post
Time Inc.
TRW Inc.
Unisys Corporation
United Nations
United States Department of Defense
US Bank
Verbatim
Visa
Weyerhauser Company
World Vision International
Wyeth Pharmaceuticals
Xerox
With Remote Control for PCs™ your PC immediately becomes the center of attention.
And with the Remote Control for PCs Referral Program that interest converts directly into extra cash for you each month. Not only do we give rebates for new users, but we pay you $10.00 or more for everyone that discovers Remote Control for PCs™ through you. Absolutely no effort required - people simply want what you have.
| | |
| --- | --- |
| | The next time you are in an airport sneak a look at that guy's PC. Chances are he'll be using Remote Control for PCs™. |